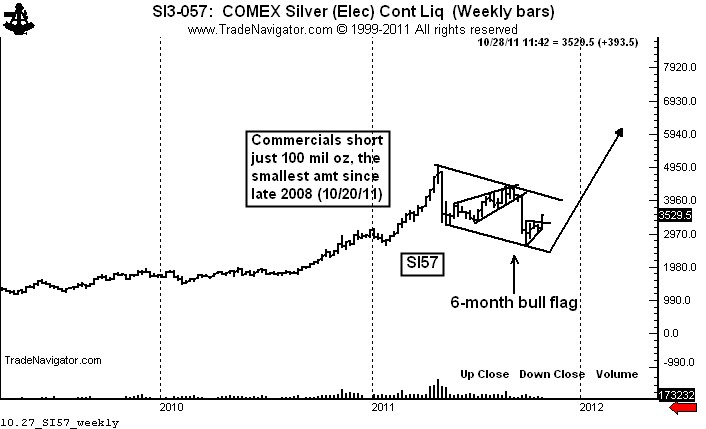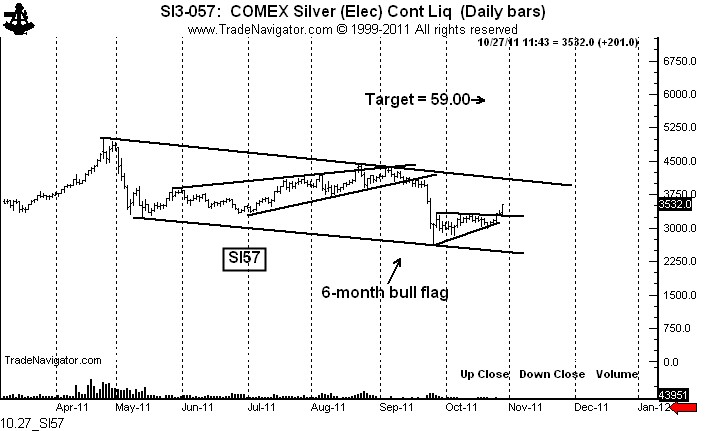 For the past six months Silver bulls should have just kept silent and let price, volume and COT data tell the story. Price should interpret your view, not the other way around.
Silver has a combination of very strong technical factors. The weekly and daily charts display a possible 6-month bull flag.
The daily chart shows that the rally off the bottom boundary of the bull flag took the form of a 5-week symmetrical triangle.
Finally, the commercial players are holding the smallest short position they have held since late 2008 — when Silver traded below 12.00.
It may be that the Silver bulls are right after all. However, I will let price determine the next move, not some complicated macro-economic fairy tale dealing with the Spanish kings of the 16th Century.
Please, do not reply to this post with all your macro-fiat-currency global-this or-that nonsense.